Posted by Kristine Champion on 16th Jul 2014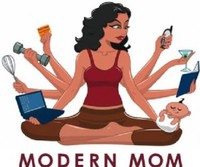 You may have heard of entrepreneurs, but what about the new and rapidly growing movement of mompreneurs? We're very excited to be featured in ProfNet's recent article: The Q&A Team: The Business of a Mompreneur
In this article, they spoke with six mompreneurs who explained the definition of a mompreneur, in addition to how they got into their business.
CastCoverz! founder and owner, Annette d. Giacomazzi, agrees that being a mompreneur means recognizing that being a mom comes first, even over spreadsheets. Her most favorite part is including the entire family in business conversations over the dinner table.
Read the article in it's entirety for great input from 5 other successful mompreneurs.