Posted by Kristine Champion on 13th Aug 2014
ProfNet wraps up their mini-blog series, "Keeping Up with the Mompreneur Movement", by asking six mompreneurs for their final suggestions on how to achieve a healthy balance between running a business and being a mom. These mompreneurs, including CastCoverz! owner and founder Annette Giacomazzi, share their experiences and expertise on creating a perfect balance.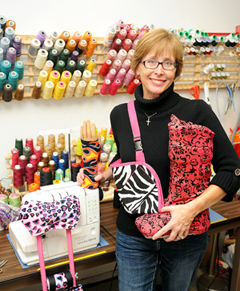 On how to maintain a healthy balance, Annette Giacomazzi says, "Other ways to keep a healthy balance is to involve your children in the business. "Older children, 10 and up, can actually help with the business. They can do some basic filing, vacuuming, dusting, etc., tasks. Responsible teenagers can help with packaging, social media, the website, even answering the phone. Involving them allows you to spend time with them and you're teaching them basic skills."
To read this informative article in it's entirety, please click here: "Keeping Up with the Mompreneur Movement"