Posted by Kristine Champion on 9th Sep 2014
CastCoverz! was recently featured in Rookie Magazine's article, Damn Girl Ya Look Good! Vicky, age 17, from Boston asked, "I have arthritis in my knees and ankles, and I have to wear boring black braces on them almost every day. Do you have any tips on how to make those braces look cute?" We sure do! Rookie Magazine suggests bedazzling with jewels, going wild with Washi tape, or spraying with glitter.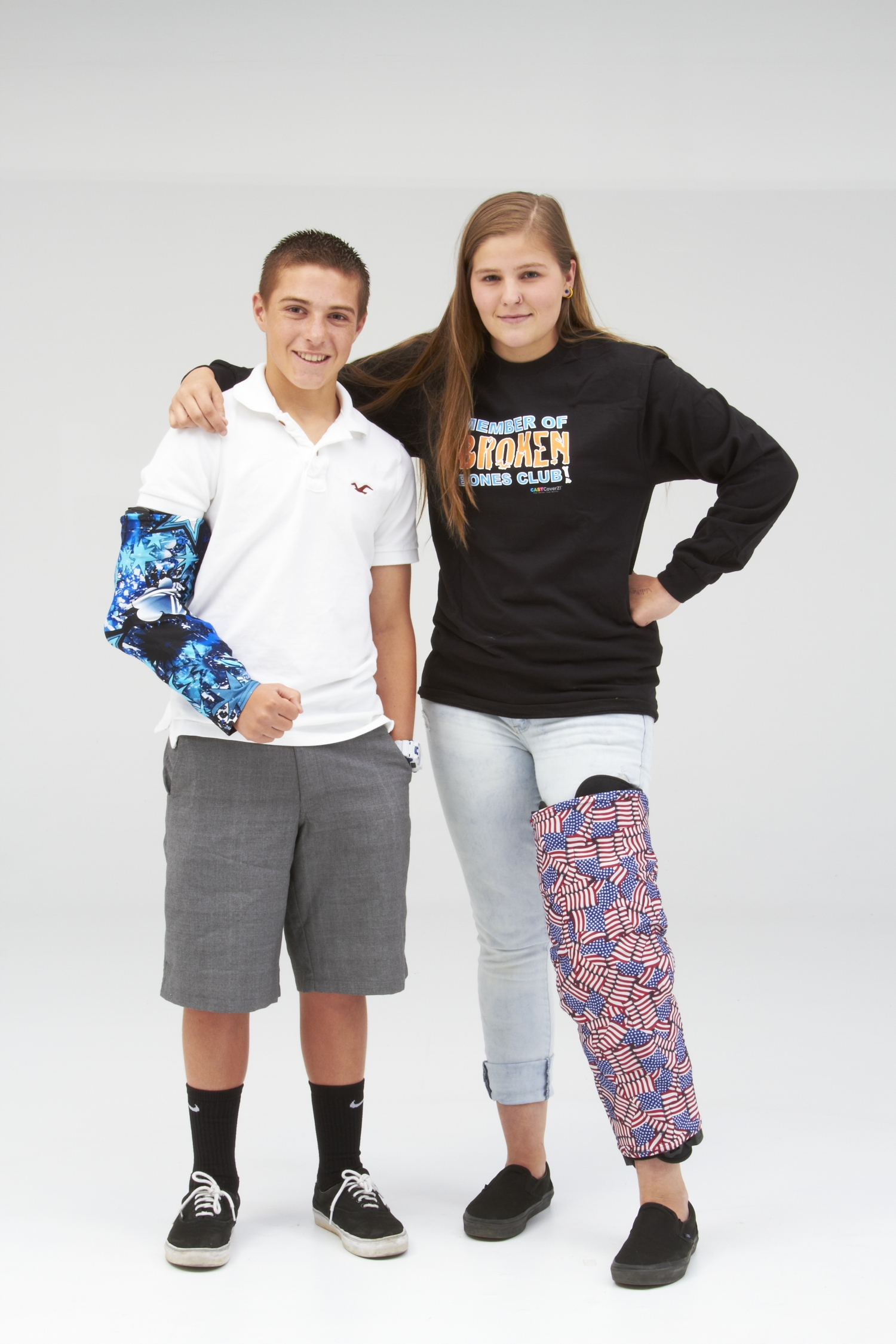 "We love those DIY suggestions!," says Annette Giacomazzi, founder of CastCoverz! "In fact, we would love to have brace wearers share photos of their personal creations on our FaceBook page or on Pinterest (tagging @castcoverz.) We've received fabulous and creative DIY pics of crutches and boots!" But, our favorite tip of Rookie Magazines' is to change up the look with CastCoverz! Tubez! arm or leg orthopedic brace cover, of course. Tubez! prevents the annoying scratching, snagging, chafing, and unpleasant smells that are commonly associated with wearing a bionic or compression brace. These brace covers are fun AND functional, available in a wide variety of fabrics, and can also be used as an under-sleeve or to cover a PICC line or tattoos.
With so many and such fun decorating ideas, the possibilities are endless for decorating your leg brace, arm brace (or cast, for that matter!)