Posted by Kristine Champion on 13th Mar 2015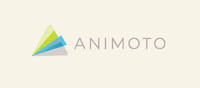 Animoto makes it incredibly easy to create professional-looking videos on your computer or mobile device. They make creating videos that tell your story cost-effective, fun, and effortless and have been recognized as a favorite of industry leaders, such as Techcrunch, USA Today, LA Times, and the NY Times. All the while, receiving many awards, including Best Design of the Year - Crunchies Award 2009, Webby Awards 2009, and NBC's Technow award.
This week, Animoto spotlighted CastCoverz! in their Spotlight on Business: CastCoverz! Shows Customer Appreciation through Video saying, "There's no better endorsement than that of the smiling faces of your customers – especially when your customers are smiling despite broken bones and injuries. CastCoverz! founder and owner, Annette Giacomazzi, has made a business out of bringing cheer to the healing process by offering fun, functional products that comfort orthopedic patients. A video created with Animoto, featuring some of CastCoverz! happy customers, was just too good for us not to share."
Animoto believes making videos should not be limited to only those with video knowledge and expensive equipment. If you're looking for a quick, easy, professional quality video to share your story, check out Animoto!